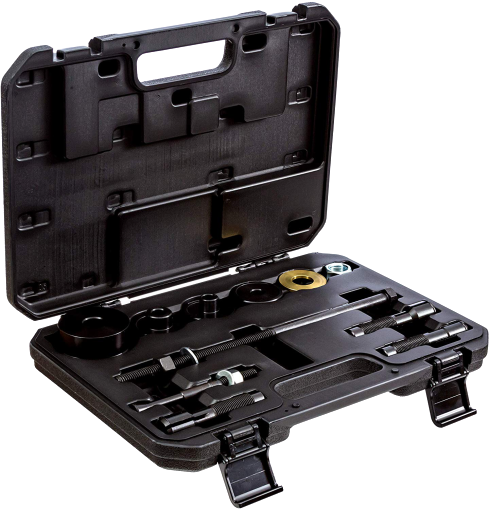 Bearing Remover tool for Harley Davidson Motorcycles
Essential tool for your regular motorcycle maintenance!
Made in Taiwan with superior quality!

Designed to remove and install 3/4-inch, 1 inch and 25mm sealed type wheel bearings.

Will work on most Harley Davidson motorcycle from 2000 up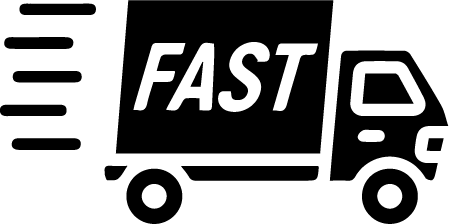 Same day shipping, order placed by 11am PST will be shipped same day, then expect to receive your order within 2-3 days!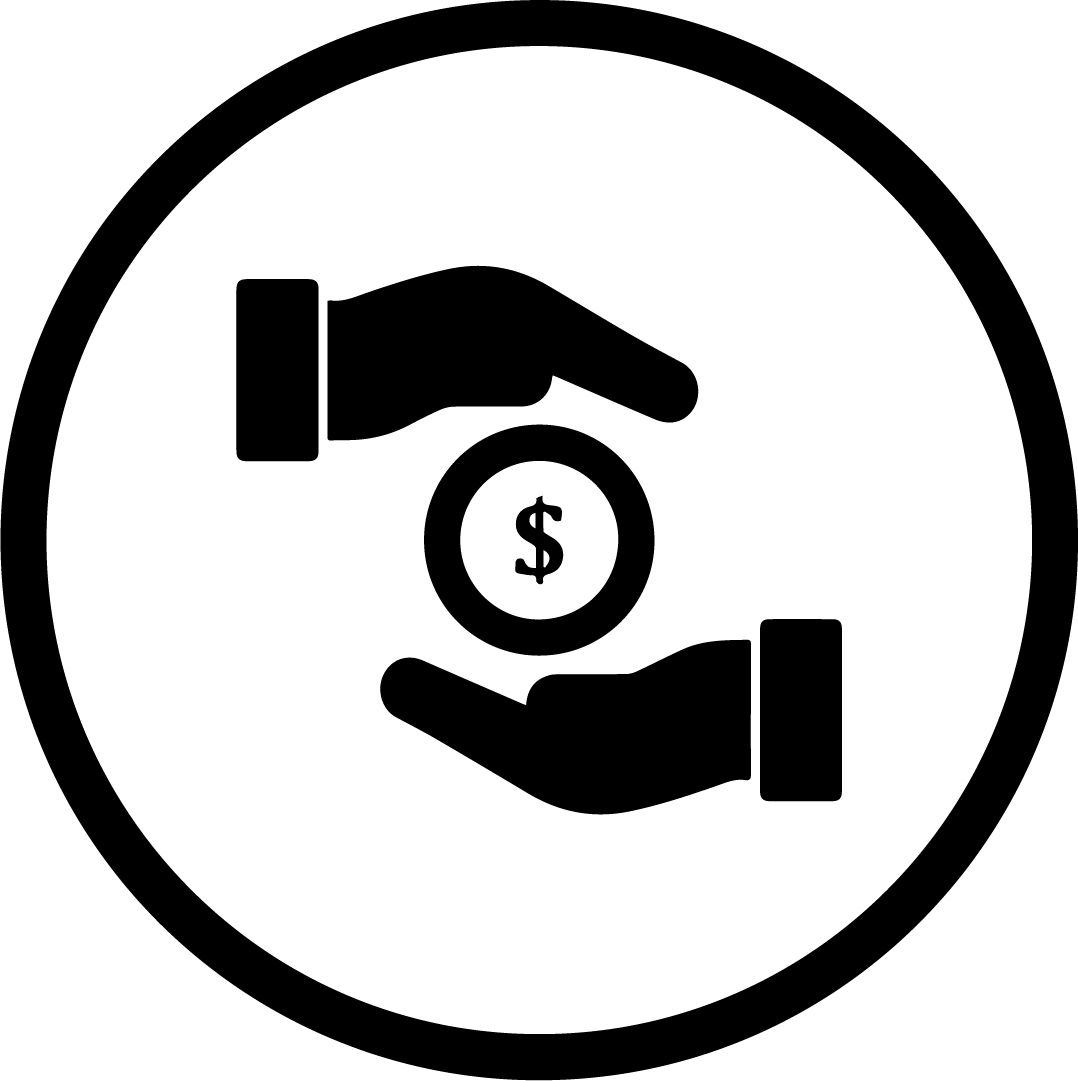 No sales tax for residence outside Nevada! 8%-9% savings
30 days money back guarantee
If you are not completely satisfied with your order, just send it back within 30 days!
Please refer to above video for Demo !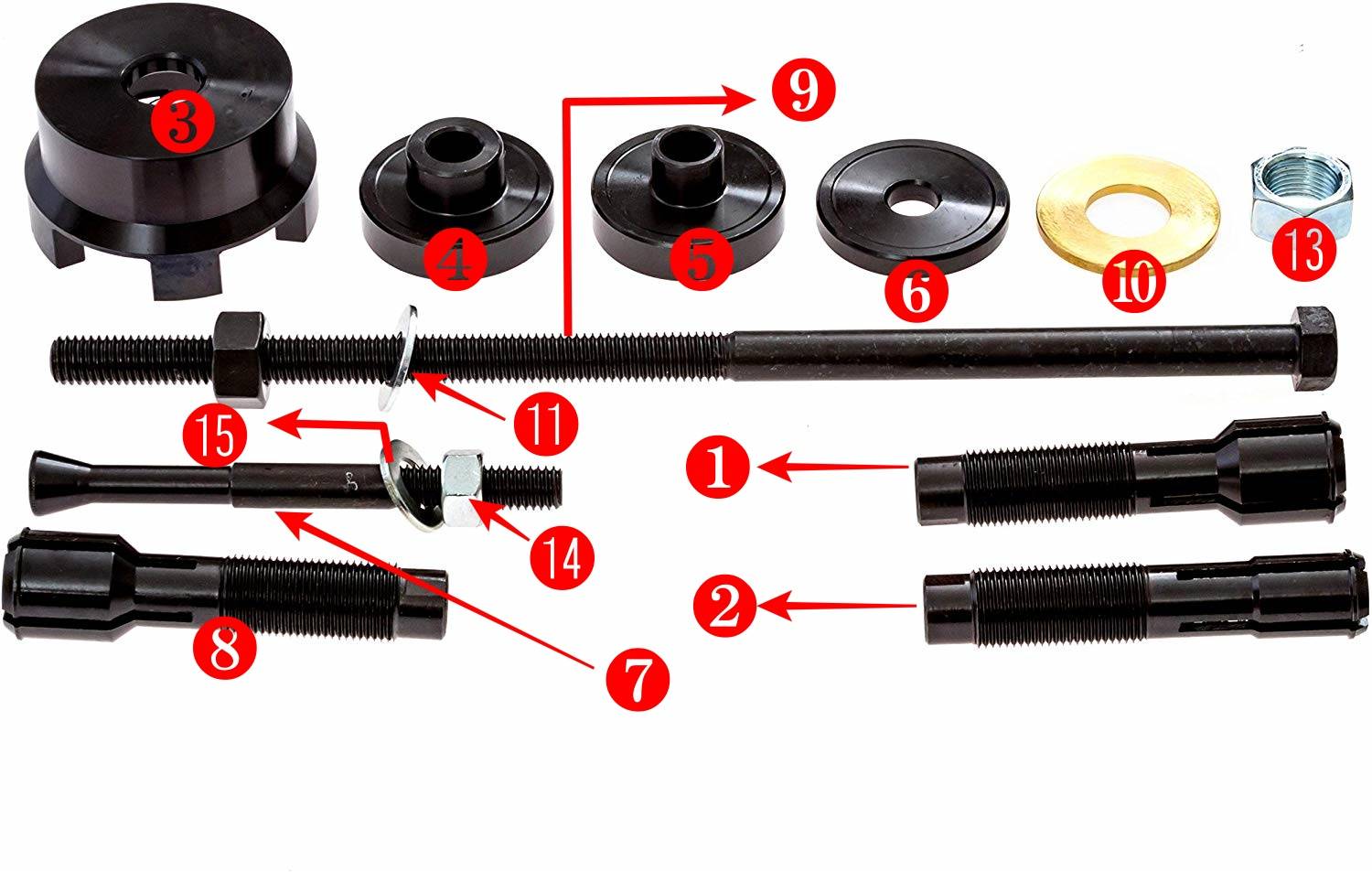 Front Wheel Bearing Removal
Step 1. Place the wheel vertically in a vice. (Protect the rim from being marred in the vice)
Step 2. Assemble the remover tool.
A. Install puller No. 1 (1inch) , 2 (0.75 inch) or No. 8 (25mm) into bearing per bearing I.D. used.
Install puller tool into bearing by hand or use a rubber mallet to push through bearing I.D.
Stop pushing on bearing puller as soon as it has cleared the inside of bearing race. You should hear and feel a slight click.
Note: Do not damage the threaded end of tool with hard face hammer
B. Place bridge No 3 over bearing puller with the fingers of bridge facing the wheel. Lightly oil all threads.
C. Place the large brass washer No. 10 and large nut No.13 onto the puller and hand tighten the nut until it stops at the top face of bridge.
CAUTION: Wear safety glasses. Excessive force may damage parts!
Step 3. Removing Wheel Bearing
A. Insert the bearing expander No. 7 through the other side of wheel bearings, and through the bearing puller. Apply a small amount of oil to the taper at the hex end of expander.
B. Torque the expander nut No. 7515 to 100 in/lbs with a 11/16" wrench or socket at the same time holding the other side of expander, by reaching through other side of wheel with a 3/8" Allen wrench.
C. Align the bridge support fingers over the bearing to be removed, centered over bearing.
D. Use a 5/8" open-end wrench to hold the bearing puller No. 1, 2, or No 8 depending on bearing size, and with a 1-1/8" open end wrench, turn the puller nut No. 1098 until the bearing is pulled free from the wheel hub.
Note: Do not turn the bearing puller with the 5/8" wrench, just hold it from turning. If you feel a resistance and the bearing is not pulling out of the hub while turning the 1-1/8" wrench, you will need to apply heat to the hub area surrounding the bearing. Before you apply heat, clean all dirt, grease, or oil
around hub where you will apply 2 or 3 temperature stickers (not provided in the kit) on the circumference of the hub. Apply indirect heat using a heat gun as close to the bearing area without directly heating stickers. The heat from the
metal around the stickers will eventually turn sticker black when at 200° to 210°. At that time, cut the heat and attach the bearing tool to perform the removal
Do not exceed 210 degrees.
Note: Remove wheel bearing spacer from the I.D. of wheel hub.
Repeat the above steps for the bearing on the other side.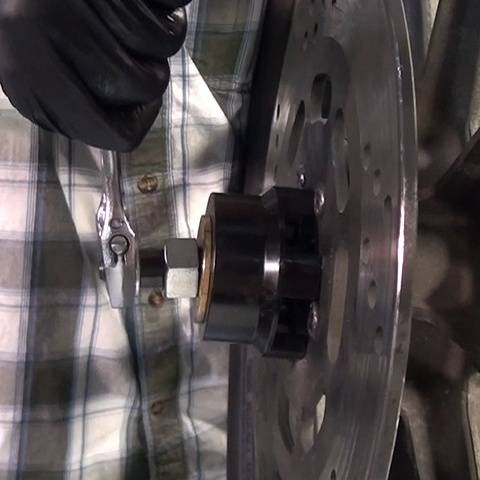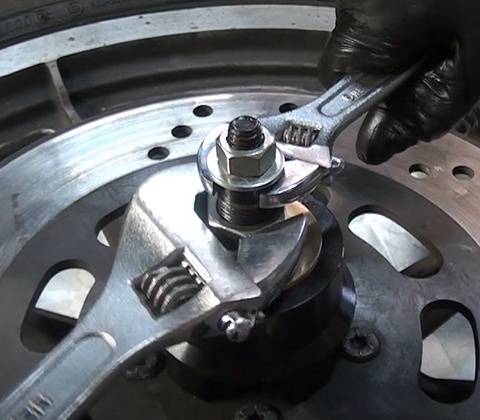 Does this kit work for removing and installing neck bearing, steering bearing on a dyna fxdc?
This tool is for Wheel Bearings. Neck and fork stem bearings require a different set of pullers and setters.
Is this ok with removing bearings from ABS models?
It will work just fine. The only difference between standard and ABS models is the ABS wheel bearing is a bit thicker. Diameter and bore of the bearing would be the same.
will this work on timken bearings? also will it pull the race and bearing?
This is a totally different type of puller than the one for non-sealed Timken bearings. For Timken style bearings that use a separate tapered bearing, conical race and removable seal, you must use a different type of puller such as "Jims Wheel Bearing Race Removal Tool 33071-73"
Will this work for both the removal and installations on harley-davidson v-rod wheels
Choose your package and save big on your order
Your 100% satisfaction is our goal!
No matter if you are a professional mechanic or amateur - ALPHA MOTO is your reliable partner when it comes to motorcycle tools and parts.