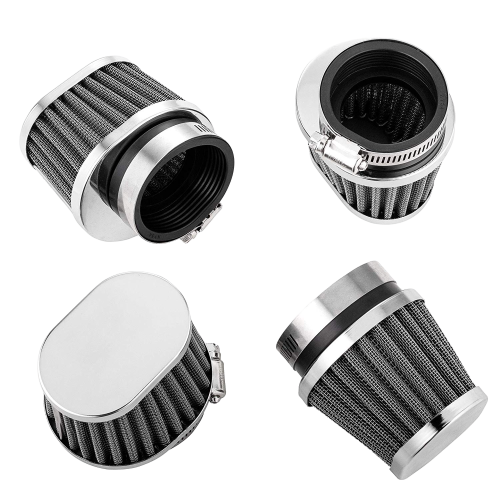 Motorcycle 54mm air filters
Sold as a set of four, Fits many bike models!
Made in Taiwan with superior quality!

Enhance horse power and acceleration!

54 mm inside flange diameter, fits many bikes out there!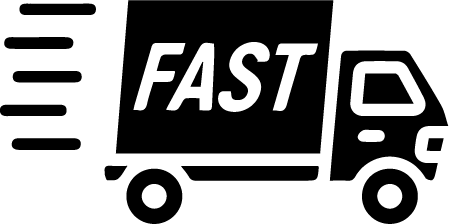 Same day shipping, order placed by 11am PST will be shipped same day, then expect to receive your order within 2-3 days!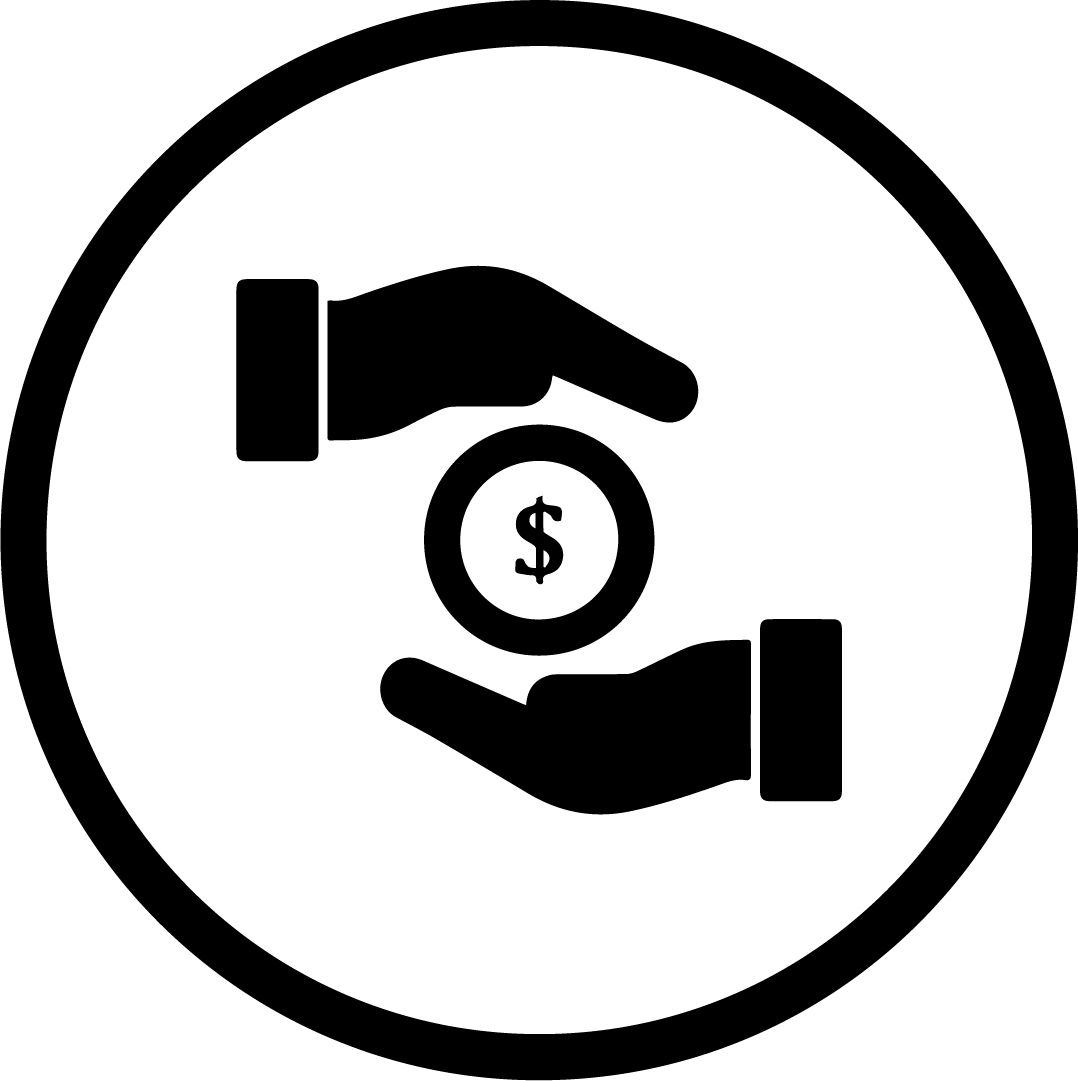 No sales tax for residence outside Nevada! 8%-9% savings
30 days money back guarantee
If you are not completely satisfied with your order, just send it back within 30 days!
Liquid error: product form must be given a product
Please refer to above video for Demo!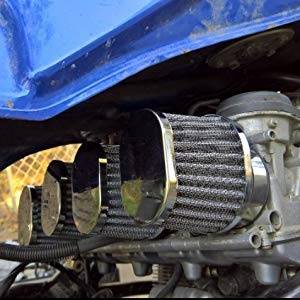 Good alternative to expensive K&N Filters
These affordable alternatives feature a ribbed rubber flange built to mount to carburetor OD 54 mm in diameter.
These filters are made using more durable materials than disposable filters, for a longer lifespan. These are priced as sets of four, making them one of the least expensive ways to put pod filters on your motorcycle.
Construction is not as robust as higher-end options and may not provide the same level of air cleaning, but the price makes them an attractive option for anyone building a bike on a tight budget or riding off-road, where filters may be damaged and replaced frequently.
Get rid of old bulky air box!
The installation of these POD filters are relatively easy!
Please do check the filter measurements to make sure not only the carburetor OD is 54mm, and ensure the filter will fit in the tight space of your bike to avoid return.
Please also be aware that after the installation of these filters, you will need to reject your carbs, because your carbs will take way more air than before, they need bigger jets to help with when the huge pressure comes through the carbs, and its not pulling out enough fuel from the jets to satisfy the motor, and your bike just won't run right, we recommend to use Dyno jet kit. (Rejetting your bike can be a challenge job!)
Warning: This set of filters only can be used for off-road and competition use only.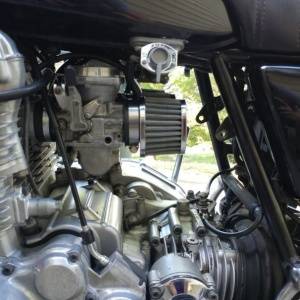 Are the rubber sleeves actually attached to the filter, or does the filter simply fit into a groove on the rubber sleeve?
The rubber is grooved and the stainless locks into it.
Do they come dry or oiled?
They are not pre-oiled, they don't have to be oiled
They are not washable and reusable, if you are looking for washable and reusable filter, please check out below comparison chart.
Is there any tools needed for installation ?
Are they legal on the street?
No, they are aftermarket parts, for off road and competition use only.
Check out below similar items!
You might be also interested in the following items!
Liquid error: product form must be given a product
Liquid error: product form must be given a product
Liquid error: product form must be given a product
Your 100% satisfaction is our goal!
No matter if you are a professional mechanic or amateur - ALPHA MOTO is your reliable partner when it comes to motorcycle tools and parts.